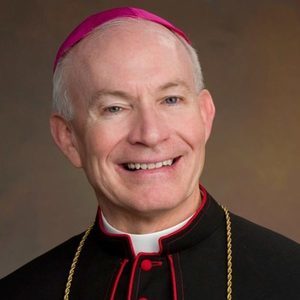 Archbishop Lucas
Special guest
Archbishop Lucas has been a guest on 1 episode.
Episode | October 21st, 2020 | 1 hr 3 mins

Two years ago we rolled out the Vision and Priorities for the Archdiocese of Omaha. One Church: Encountering Jesus, Equipping Disciples, and Living Mercy. In the words of Archbishop Lucas, "The vision is not a project so much as a hope, of the kind of church we can be, the people that we are called to be in Jesus Christ and in our time." Then, with COVID came the opportunity and grace to pause and reflect on the Vision and to renew our efforts. With this time, came clarity, and now, we are rolling out The Big Goal. Within 6 years, each of our parishes in the Archdiocese will become missional communities. Tune in to hear Archbishop Lucas unpack the "why" behind The Big Goal.